Written by Sean Green | Published in BIZ. Magazine | December 2, 2016
The Shreveport and Bossier communities have each taken the initiative to launch campaigns aimed at attracting the next generation of workers to northwest Louisiana. In mid-November, both the City of Shreveport and the Greater Bossier Economic Development Foundation (GBEDF) launched employee recruitment videos and digital content that promote each's quality of life. This project took inspiration from similar recruitment initiatives such as https://www.tenstreet.com/recruiting/ that use digital presence and content techniques to find employees.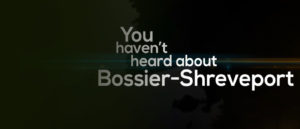 Shreveport Mayor Ollie Tyler launched the campaign in order to give her Economic Development Department the tools to help market and recruit new businesses to Shreveport, and to tell the story of the city's great assets and amenities.
"This was created with a two-fold purpose, to educate and also give our citizens a renewed sense of pride so they will also know how blessed we are to have all of these wonderful things for a city our size," said Mayor Tyler.
The GBEDF has prioritized positioning the region to support economic advancements, which led to the investments in Bossier's digital presence.
Another tool they are considering is helping recruiters with establishing an applicant tracking system and taking the application processes digital as well.
In addition, they may want to get assistance from a bpss checking service like Agenda Screening and the likes for vetting potential employee resumes; their immigration status and other formalities.
"A community's digital presence is now often its first impression; a one-time opportunity to offer a virtual handshake. We believe our focus on a digital presence will help to creatively communicate the area's accolades and unique culture," said GBEDF Executive Director Rocky Rockett.
Shreveport's video and brochure are already up on their website and social media and packets have been mailed to potential prospects. Organizations and companies are being asked to post the video and brochure on their websites and the city hopes to partner with hotels and the Shreveport Convention Center to have them show the video on their in-house TV channels, and possibly shown at local theaters.
"We will continue to market and get our message out nationally and internationally," Mayor Tyler added.
GBEDF developed the video and a new website out of a rebranding effort in 2014 that saw local businesses seeking the GBEDF's assistance with employee recruitment efforts in line with common peo services and practices. In response, the foundation created a new website dedicated to doing business in Bossier.
"Our strategy is built on communicating the value of doing business here, and with that comes a responsibility to prove that our area provides a high quality of place for families and individuals looking to relocate," Rockett said.
The website resource and recruitment video comes at a time when both Bossier City and Parish are expecting large population growths. GBEDF projections show Bossier-Shreveport could soar to nearly 20,000 additional residents by the year 2019.
The increase is largely due to an out of area population relocating for new jobs with the growth of the Cyber Research Park, and its main tenant CSRA, and the prospects ahead of Bossier's investment in the reinvisioning of the downtown area.
"The GBEDF stands ready to partner and respond to the needs of our changing landscape and looks forward to the continued progress of Bossier," Rockett said.
Shreveport is seeing its own prestige rise as it positions itself for a profile that will be attractive to the millennial workforce.
Shreveport ranks No. 3 out of 10 cities – Money Under 30 found 10 cities with affordable housing and above average salaries for 18-to-34-year-olds. Shreveport, Louisiana ranks among the top ten real estate markets nationwide where millennials make up the greatest share of first-time home buyers.
"Shreveport is still growing. It is progressively and positively changing," said Mayor Tyler. "A few recent national rankings show that our millennials have an abundance of opportunities in Shreveport."
"Our goal is to continue to grow our economy with new businesses and jobs," Mayor Tyler added, "and to highlight and tout what Shreveport has to offer because we are Shreveport Proud!"