Everybody says "Bossier's on the grow!" It's an easy statement to adopt as a belief when you can look around anywhere within the city and parish and see projects like road improvements, residential construction, and ribbons being cut on new commercial developments. It's also a very general statement. Utilizing production tracking software can help with residential and commercial construction.
Yes, Bossier is in fact on the grow, and has been for many years.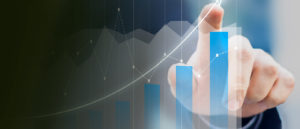 But how?… But where? … And, Is it real growth?
Taking a closer look at local indicator trends distinctly marks the Bossier community as one that is in fact on the grow in many different areas. A breakdown on the specifics of the how and the where helps us to show that Bossier is marking real growth.
Growth in jobs Bossier Parish notes positive changes in the area's annual employment figures. According to the latest report from the U.S. Bureau of Labor Statistics, Bossier Parish's unemployment rate fell from 6% in 2016 to 5.1% in 2017.
Noted economist, Dr. Loren Scott, also echoed the area's growth during his recent visit to northwest Louisiana for his annual Louisiana Outlook tour. Traveling through every major MSA in the state, Scott gives each region a comprehensive health report and shares major economic trends. Scott noted that after almost a decade of decline, the Shreveport-Bossier MSA is projecting to begin two years of moderate growth, adding about 1,400 jobs a year (0.8%) over 2018-19.
"Fueling this recovery will be a rising rig count in the Haynesville Shale, nice gains in the region's high-tech sector, and a larger bounty of state road lettings than in the past." shared Scott
Taking a closer look at employment numbers within Bossier's cornerstone sectors, we also see an increase in the number of education and healthcare-related jobs from last year as well as an uptick in manufacturing. Jobs within these sectors are high quality, value-added employment opportunities and show that our region is diverse in areas of employment.
Growth in population Annually, the GBEDF works with our partners at the state level to forecast population projections for Bossier City, Bossier Parish, and the surrounding areas of Haughton, Benton and Plain Dealing. Our population forecasts estimate a 7% increase for Bossier City and an 8.6% increase for Bossier Parish over the next five years. Combined, the city and parish can expect the potential to add over 16,000 new residents by 2022. Population predictions show Benton's growth has slowed from previous years, growing by an expected 3% of new residents this year. The neighboring community of Haughton is expected to boom this year with an estimated 33% increase of new residents.
Growth in construction Rooftops = retail. A surge in residential construction will often spur commercial development and new road construction. This is not just for the states it can happen everywhere. You'll be able to find some Master builders in your area if you do thorough research and see how commercial construction can help your locality.
Additionally, get checked for any legalities or permits before getting your construction started, especially any environmental compliance regulations you might need to abide by. You can either do it yourself by referring to online resources and data, or you can also get it done by some professionals from firms like RSB Environmental. When the prior requirements are met, then you can go for other permits.
Over the last few months, Bossier City has issued 155 permits for new residential construction. Commercial development isn't far behind with 56 new commercial permits issued as well for the city. This amount of construction means a high amount of demolition and a lot of clean-up which is vital to building organization. Companies will need to ensure that they can handle this by looking into a Platforms and Ladders self dumping hoppers shop that can assist with clean-up requirements on construction sites, as well as looking into machinery for moving rubble. The commercial construction numbers look to hold steady for the remainder of the year with a big surge coming from the capital improvements and investments being made in the Bossier Parish School System'.
Knowing the numbers and tracking the trends helps leaders in the business community to share our story of growth and invest tax dollars wisely. We have seen the city and parish work together on projects that increase the quality of life for residents and support new growth for businesses. The indicators noted here also help leaders to plan effectively and implement strategies that will help the community to further grow and develop as a leader within the region.