Shreveport-Bossier City designated a Louisiana Certified Retirement Community by the Louisiana Office of Tourism   
 Bossier City named No. 7 for "Best Places to Find a New Job" – Money magazine
 Shreveport-Bossier named  a "Game Changing Community" because of its economic potential- Southern Business Development
 Shreveport-Bossier ranked among the "Best Opportunity Cities" – Forbes magazine
 Bossier City ranked as one of Louisiana's top ten most successful cities

 Business Facilities ranked Shreveport-Bossier:

Shreveport-Bossier MSA ranks No. 2 as an Emerging Cybersecurity Hub
Shreveport-Bossier MSA ranks No. 4 for Economic Growth Potential (Population Less Than 300K)
Shreveport-Bossier MSA ranks No. 10 for Lowest Cost of Living
Also, Shreveport-Bossier and north Louisiana played a key role in the state capturing No. 1 spot for Cyber Security Growth Potential.
BOSSIER CITY POPULATION
 [visualizer id="1413″] 
[visualizer id="1416″]
[visualizer id="1420″] 
[visualizer id="1421″] 
[visualizer id="1706″]
[visualizer id="2470″]  
Note: 2019, 2024 forecast through ESRI.
Source: U.S. Census Bureau, Census 2010 Summary File 1. ESRI forecasts for 2019 and 2024. ESRI converted Census 2000 data into 2010 geography.
Information updated November 2019
EAST BANK DISTRICT –
RE-INVISIONING PROJECT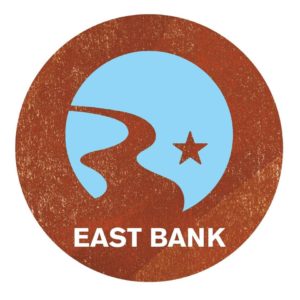 Bossier City's East Bank District opened on November 25, 2017.  Formed from the Downtown Re-envisioning Project, this effort has seen what was called "Old Bossier" turned into an exciting entertainment hub for the entire community. Visitors to the East Bank District will enjoy the entertainment plaza, bike paths, revamped sidewalks and landscaping, local retailers, and more.
Read the local news coverage on Bossier City's $15M investment in the downtown area – formerly known as Old Bossier – as it celebrates its new designation as the East Bank District.
WHY RE-ENVISION OPPORTUNITIES:
Quality Of Life Improvements
Retain Local Talent
Continued Growth In City Center
Agile Workforce (CSC) 800 People
Learn more about Bossier City's investment in the Downtown Re-Envisioning Project >> View the complete report here.